We are dedicated to our mission
The Bay Area Arabic School is a registered non-profit 501(c)3 organization devoted to educating children and enhancing their connection to cultural heritage. We seek to be inclusive and engaging and an active promoter of a culturally enriched local community in the Bay Area.
We have a unique value proposition
The school was established in 1994 and has a unique and flexible offering to choose from:
Arabic language classes that emphasize literacy and oral skills
Islam classes that emphasize values & behaviors
We are an independent, community school and much of our team consists of parents who volunteer.
We seek to be innovative and always on the lookout for new programs sought by our community.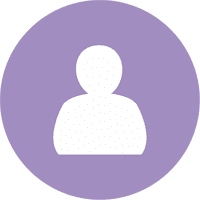 Read More
Reyad Fezzani has served as Chairman of the Board of BAAS since May 2015, prior to that he was a Board member and School Treasurer since 2009, graduating his three children from BAAS. He has an extensive background of over 27 years as an executive and CEO of Energy and Finance businesses, leading multinational organizations with diverse cultures including BP Chemicals, and BP Renewable Energy. Reyad also has experience as a non-executive board member of public and private companies including multiple years of service as Chairman of Enkitech Inc, Tata-BP Solar, Regenerate Power and Energy Finance Company. He has a Master Degree in Chemical Engineering, and is a Chartered Engineer and Fellow of the Institute of Chemical Engineers, and the Institute of Energy. He was born in Libya where he completed elementary school, and then moved on to high school in the UK where he graduated High School in both English and Arabic systems. During his career he worked and lived in Europe, Asia, the Middle East, and the United States.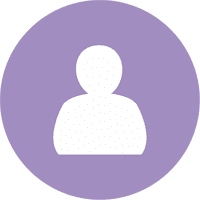 Lana Kreidie
Board Member
Read More
Lana Kreidie is a Juris Doctor and criminal defense attorney with experience in criminal, immigration, juvenile and education law. After serving as a deputy public defender from 2005 to 2016 in Riverside County, she is now the principal of the Law Office of Lana M. Kreidie practicing in both San Mateo and Santa Clara counties. In her capacity as an attorney and litigator, she has presented continuing education lectures to attorneys, legal professionals and criminal justice students on varying topics including public defense, due process of law, juvenile delinquency and the intersection between litigation and technology. Ms. Kreidie earned certificates in Supervision and Management through the Center for Government Excellence in Riverside County and a Bachelors degree at UCSD in political science and communications with a regional specialization in the Middle East. Over the last 20 years, Lana has served in different leadership capacities both with non profits and educational institutions to empower communities and build opportunities for adults and youth alike. Lana is eager to serve the BAAS community and school in its pursuit to provide a quality education and an exceptional experience to our youth and their families.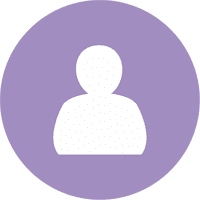 Ammar Maraqa
Board Member
Read More
Ammar Maraqa has served as a Board member and Secretary since August 2015. He has extensive experience in the technology industry serving in multiple strategy and operational executive roles at Dell and Cisco. He was also a senior associate at Bain & Company, a global management consulting firm. Currently, Ammar serves as SVP of business operations and strategy at Splunk, a mid-size data analytics software company. He holds a dual bachelor's degree from the University of Pennsylvania in Computer Engineering and Finance, and a master's degree in business administration from Stanford University. Ammar grew up in the West Bank, Palestine where he completed his elementary and middle school education, before receiving a scholarship to finish his high school education at an International Baccalaureate school in Canada. Ammar and his wife have two children at BAAS.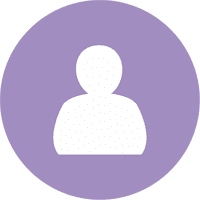 Read More
Dalia R. Rayes has served as a Board member since June 2017. Dalia is a leader in the pharmaceutical industry with over 18 years of experience in sales and marketing. Her experience and background spans across different biopharmaceutical, biotechnology, and pharmaceutical products launched in the US and globally. She continually leverages her expertise in strategy design, multi-channel marketing, product life cycle management, and effective selling methodologies to drive revenue growth and achieve objectives. Dalia currently serves as Senior Director and Business Unit Lead at Actelion Pharmaceuticals, where she provides leadership to a commercial organization. Earlier in her career, she advanced key initiatives at Algorithm Pharmaceuticals, based in Lebanon, which included managing brand teams across 13 countries in the Middle East and North Africa. Ms. Rayes earned a Bachelor of Science in Pharmacy from Beirut Arab University and a Master of Business Administration from Lebanese American University. Dalia has been a parent at the Bay Area Arabic School since 2015, and is very passionate about having her two children learn Arabic.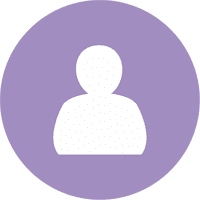 Heba Hamouda
Board Member
Read More
Heba Hamouda has served as a Board Member since early 2020, and has been a student as well as a parent of two students at BAAS for the past five years. She is a Director in the Worldwide Commercial Law group at Apple Inc. With over 15 years of complex commercial legal experience, Heba currently leads Worldwide Commercial Legal Team for Enterprise, Health, Education and Public Sector, and also leads the Commercial side of the collaboration on Apple Watch Hermes and Apple Watch Nike. Before joining Apple, she was commercial counsel for North American complex commercial transactions at Accenture, and prior to that, she practiced in the Corporate, Mergers and Acquisitions group at the global law firm of Dentons. Prior to law school, Heba also practiced as a Certified Public Accountant in the Financial Advisory Group of Arthur Andersen LLP. Heba earned a Bachelor degree of Science in Accounting and Finance, with honors, from Indiana University, and her Juris Doctor with honors from Loyola University Chicago.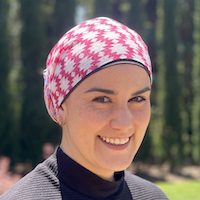 Jinanne Tabra
Principal & Curriculum Lead
Read More
My name is Jinanne Tabra and my family has been a part of the BAAS community since 2017. In addition to being a BAAS parent, I spent 3 years serving our incredible teachers as Curriculum Coordinator before becoming Principal in 2023. I have a Masters of Education from Harvard University and a BSc in Business Administration from Carnegie Mellon. Prior to joining BAAS, I ran an Arabic children's literacy startup, Araboh.com, based in the UAE for over 8 years and developed the award winning iOS app, 'Quran Star'. I grew up in Scotland and (reluctantly!) attended a weekend community-run Arabic school very similar to BAAS, which has made me passionate about finding fun and creative ways to keep the Arabic language alive.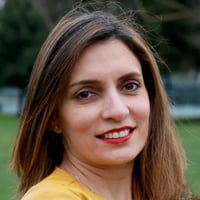 Jude Dwedar
School Administrator
Read More
My name is Jude Dwedar and I am BAAS Administrator. I grew up in Syria and I have a bachelor degree in Business Administration from Aleppo University. I joined BAAS in 2013 as a teacher and then I found the admin position best fit to me where I can utilize my 15 years of customer service skills and experience. I am a full time licensed Premier Banker at Wells Fargo Bank. I have been in the banking industry for 15 years. BAAS is my second home and I am always looking forward to spending my Sunday with my BAAS community where I am surrounded by people who share the same language and cultural values that I have.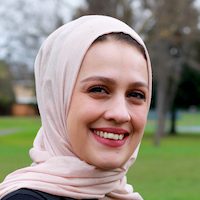 Read More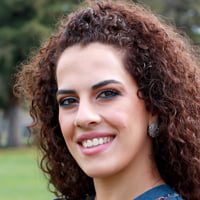 Read More
My name is Asil Hazem. I was born and raised in Palestine. I graduated from Birzeit University with a BA in Business Administration and worked in the banking field for 2 years. I moved to the US in 2016. I have two young children, and love to dance and listen to Arabic music.
I am very excited to be a member of the BAAS family, as i feel strongly about spreading our Arabic language and traditions to our kids. I am especially excited about teaching the Culture Class to students, including incorporating Dabke and bringing lots of fun to the classroom.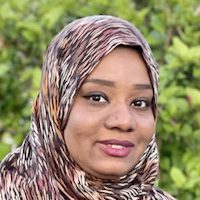 Read More
My name is Eman Ali and I am a passionate education with over a decade of experience. I earned my Bachelors Degree in Communication Science in Sudan with a specialization in multimedia. I have served as a computer teacher and a language teacher, and I am dedicated to igniting a passion for learning and a cultural understanding in my students. In addition to teaching at BAAS since 2022, I contribute to the schools communication and social media efforts. I'm excited to bring my creative background to the BAAS community and look forward to unlocking the unique talents and interests of each of my students!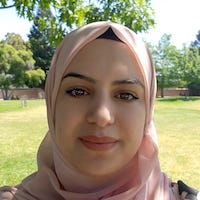 Read More
My name is Esraa Al-Zoghoul and I was born and raised in Jordan. I have a Masters in Islamic Studies and am currently working on achieving a PhD in Religious Studies. I have worked as a doctoral assistant and a teacher in several schools. I am so delighted to be joining the BAAS team and look forward to building a creative school environment for my students.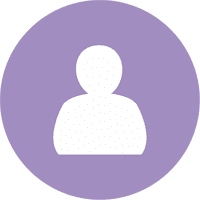 Read More
My name is Huda Ali. I earned my Bachelor's Degree in Science and Education from Tanta University, Egypt. I have worked as a Math teacher for over 20 years and as an Arabic Teacher for over 8 years. I have taught Arabic at Al-Arqam School, and Cordoba Academy.
I am a very passionate and goal-oriented type of person. I love teaching and strive to make my students the best. My main teaching method involves experiments and hands-on activities for my students. One of my duties as a teacher is to help my students discover their own talents and work on their creativity, I look forward to implementing that in our BAAS classrooms.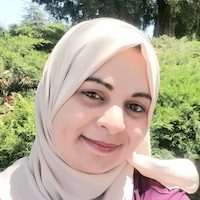 Read More
My name is Leena Wahbeh and l have a Bachelors Degree in Arabic Literature from Jordan. I have several years experience in teaching the Arabic language, Quran recitation and intonation. l am a mother of three children and consider all my students to be an extension of my family. I am excited to bring my love of learning and passion for teaching our next generation to the BAAS community.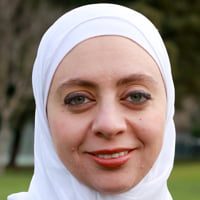 Read More
My name is Mai Elsaman and I have a Bachelor's Degree from the University of Fine Arts in Egypt. I have been teaching Arabic and Islam at BAAS since 2018.
I am a mother of 3 children and most of my time is dedicated to them. I volunteer at their schools and participate in different programs. The two things I enjoy the most are being in charge of the yearbook and organizing the Quran Quest. I also love decorating and I have helped set up the fundraiser for MAS. My passion for art led me to start my own art class. I am so excited to be teaching at BAAS and to help my students become more engaged while learning Arabic and Islam.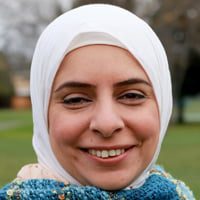 Read More
I am Rasha Dahmash and I am one of the Arabic and Islam teachers of the upper level in BAAS. I have a Masters in Gifted Education from Northeastern Illinois University (NEIU), a Bachelors in Arabic literature, and a Post-Bachelors Diploma in Teaching Arabic from Damascus University. This summer I was lucky to earn a certificate from Stanford University for implementing technology in teaching Arabic. In addition to my long journey (10+ years in teaching Arabic inside and outside the United States) I am an Arabic language expert at Facebook. I, along with my 3 children were fortunate to join BAAS over 7 years ago. Being a teacher has given me a wonderful opportunity to share my expertise with native and non-native Arabic speakers. This has been a very satisfying journey for me so far and I'm very excited to see the BAAS community grow and thrive.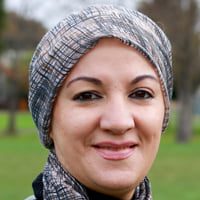 Read More
My name is Rouba Alkachak. I have a Bachelor Degree of Arts and Humanities in English from Albaath University in Syria. Prior to joining BAAS I had five years of teaching experience at ADNOC schools in UAE to KG and elementary school students. My first real teaching experience was at the public schools in Syria as English teacher. I am passionate about teaching Arabic and helping BAAS students come to love the act of learning Arabic. I would cherish the opportunity to transform the way our students view Arabic.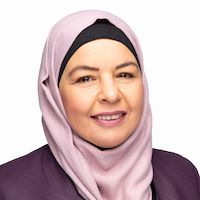 Read More
My name is Sundus Jameel and I am from Baghdad, Iraq. I graduated from the University of Technology in Baghdad with a major in electrical engineering and a minor in systems control engineering. I have over 16 years of teaching experience at the Technology Institute and Electrical Technical Institute. My passion truly is teaching and learning.
I joined the BAAS family in 2022, where I primarily teach Arabic to preschool children using a combination of new technology and traditional methods that cater to their young age. I believe in engaging children to learn using all their senses to ensure that the information stays entrenched in their memory.